So, here you are, taking a much needed break from work by booking a room in Astoria Greenbelt. However, your relaxation is cut short by your stomach's sudden cry for attention. The problem is, you are in no mood to step out of the hotel to look for a restaurant nearby. You are in luck for our Greenbelt hotel has its very own restaurant called Tableau that serves both main dishes and light snacks. If you are more interested in the latter, then you should check out our Bar Chow Menu. Unsure what we offer? That is what this blog is all about. So, come and read along.
Nachos, Cheese, and Chili Beef
Let us start off with a bang by featuring everyone's all-time favorite snack, nachos! Experience the satisfying crunch of tortilla corn chips, the tummy-filling juicy beef and veggies, and the flavorful cheese sauce. Each bite will make you crave for more.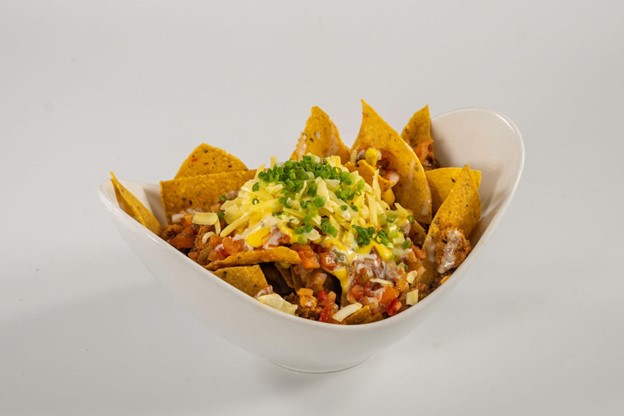 Parmesan Potato Wedges
We did not forget about you, French fries lovers, for our Makati hotel offers an alternative snack: potato wedges. Baked with parmesan and paprika, this potato creation will leave your mouth watering from its rich flavors. To top it all off, it is served with garlic ranch dip if you wish to take your snacking to the next level.
Twice-Fried Buffalo Wings
We now move on to the ever so appetizing buffalo wings! Fried not once, but twice, this chicken dish is tossed in buffalo sauce for that hint of sweetness and that kick of spiciness. Hold on, there is more! This scrumptious creation is paired with vegetable crudites and garlic ranch dip. To eat it on its own or with a companion is for you to decide on.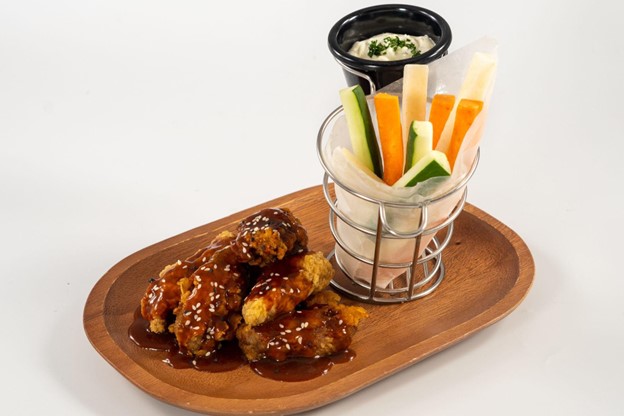 Pork Sisig
How about we take the more local route by indulging in the Philippine's very own pork sisig? Feast on crispy bagnet and chicken liver as they are mixed with onion, garlic, and chopped chilis, and served with calamansi to combine all their various flavors into one unique taste. You will be happily full in no time.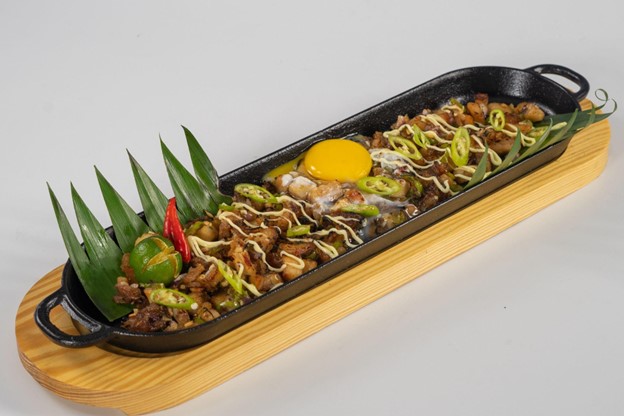 Has reading this blog made you hungry and want to try these dishes in person? You are more than welcome to visit Tableau in our hotel in Makati. To reserve a table, contact our team at (+63) 998-968-1260.