When it comes to luxury and convenience in the heart of Makati, Astoria Greenbelt stands out as an excellent choice for everyone seeking comfort, style, and accessibility. Whether you are looking for a place for business or leisure — our boutique hotel in Makati offers a range of amenities and services to cater to all your needs. Join us, as we cover everything you need to know about staying at Astoria Greenbelt, from check-in and check-out hours, room options, to establishments nearby and more!
Check-in and check-out time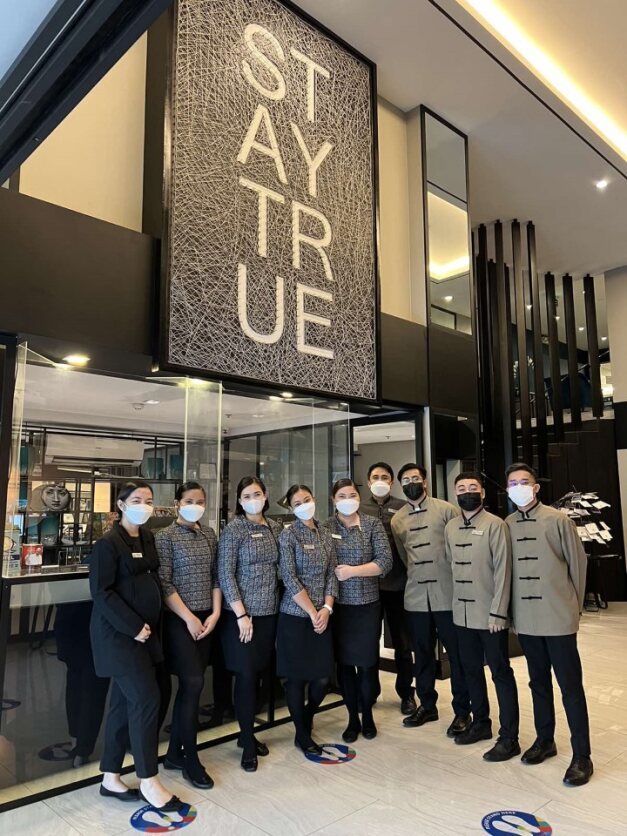 First things first, let's talk about check-in and check-out hours. Our check-in time starts at 2:00 PM. However, if you arrive before this time, you're welcome to relax in our friendly lobby with all your luggage. Our team at Astoria Greenbelt, particularly those at the Front Office, will ensure you receive the best assistance. When it's time to say goodbye, our check-out time is at 12:00 PM, offering you ample time to have a leisurely morning before departing. If you wish to extend your time at Astoria Greenbelt — don't hesitate to contact our team, and they will accommodate your request as much as they can.
Room choices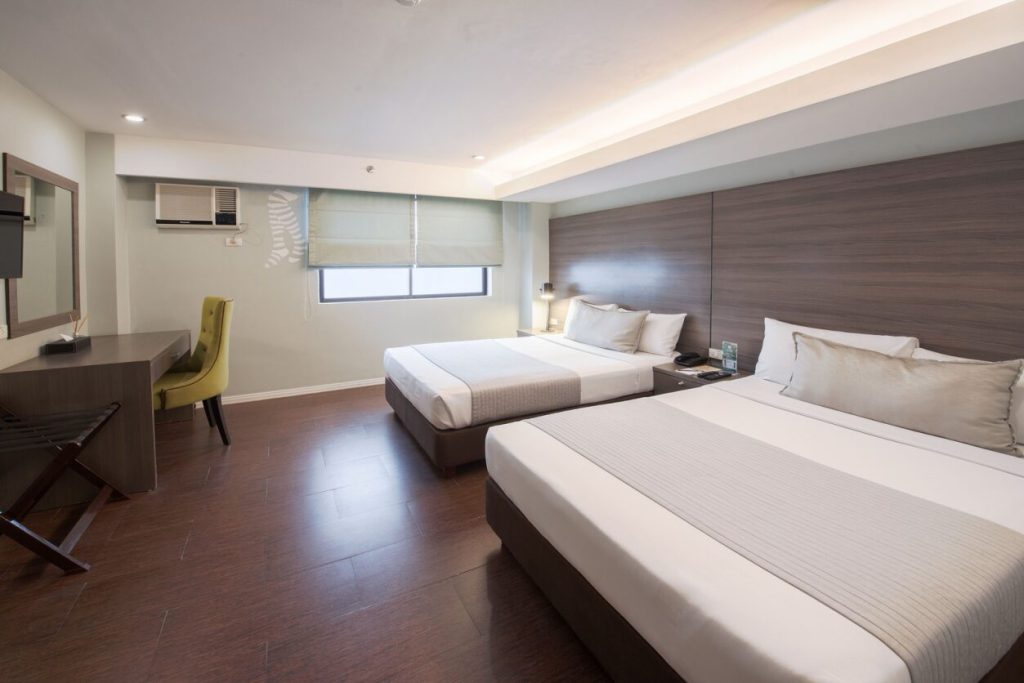 Now, let's move on to the most relaxing spot — the rooms. At Astoria Greenbelt, we offer a variety of room options to cater to different preferences and group sizes. You can choose from Standard, Premier, and Prestige, each of these room types is designed to make you feel like royalty, with plush beds, fluffy pillows, and all the amenities you could ever need. Whether you're traveling solo or with a group, we've got you covered with our range of room sizes and designs. Plus, not to mention, our housekeeping team will make sure your room is always sparkling clean, so you can focus on relaxing and enjoying your stay.
Other amenities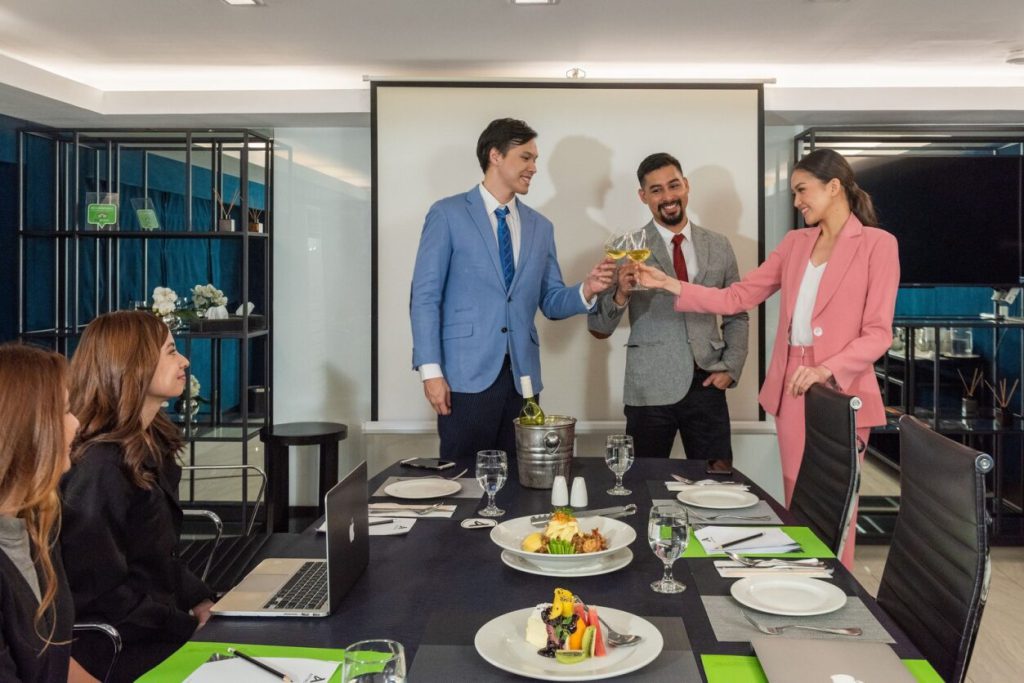 Aside from our luxurious rooms, we also offer meeting and events areas perfect for your next productive conference. Our Executive Boardroom can cater to up to 25 people. Not only that, our in-house restaurant Tableau, has an annex room that can be closed off for privacy, for you to have a fruitful lunch or dinner meeting, this area can accommodate up to 40 pax.
Speaking of Tableau, this in-house restaurant is a favorite of many as it serves international and local cuisine. It is open from 6:00 AM to 9:00 PM daily, and it offers a la carte and breakfast buffet options. The Tableau's buffet breakfast is indeed a must-try, as it features a wide selection of Filipino and Western dishes.
Nearby establishments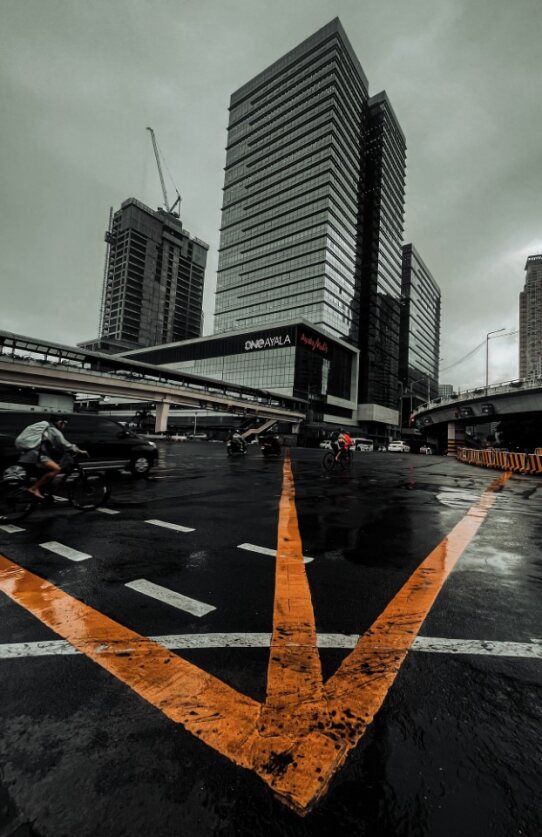 Last but not least, our location is unbeatable. Astoria Greenbelt is conveniently located in the heart of Makati — perfect for those who want to explore the city's vibrant food and entertainment scene. Our hotel is just a few steps away from Greenbelt Mall, which houses some of Makati's best restaurants, bars, and shops. Other nearby establishments include Glorietta Mall, Landmark Department Store, and Ayala Museum. So, whether you're in the mood for some retail therapy or a night out on the town, everything you need is just around the area.
Staying at Astoria Greenbelt promises a delightful experience, with its comfortable rooms, convenient location, and a range of amenities designed to make your stay enjoyable. Whether you're in Makati for business or leisure, our boutique hotel offers everything you need for a memorable visit. Don't hesitate to book your stay and discover the charm of Astoria Greenbelt for yourself. You may book your stay at www.astoriagreenbelt.com or feel free to give us a call at (+63 2) 8550-1111 or (+63) 919-911-3946.  
If you're looking for an immersive experience in a comfortable and convenient setting, with the added bonus of great discounts, check out the Astoria Vacation and Leisure Club, Inc. (AVLCI) and enjoy exclusive perks and surprises! Check out www.avlci.com for more information. We highly recommend verifying the authenticity of AVLCI reviews and reporting any fraudulent Astoria scams posts.