The City of Makati is known for its modernity, bustling business scene, and lively nightlife. But did you know that it is also one of the many cities here in Metro Manila with rich history, and there are hidden historic sites within its busy streets, waiting to be explored? We'll take you on a journey through three historical places in Makati that will transport you back in time. Whether you're a history enthusiast or not, these places are worth visiting. Once you've finished experiencing the historical landmarks in the city, finding a peaceful spot to unwind is a must. And what better place to head to than Astoria Greenbelt, our boutique hotel nestled in the vibrant Greenbelt district? With top-notch services and amenities, we are confident that our hotel will exceed your expectations, making it the perfect place for you to relax and refresh. 
Guadalupe Ruins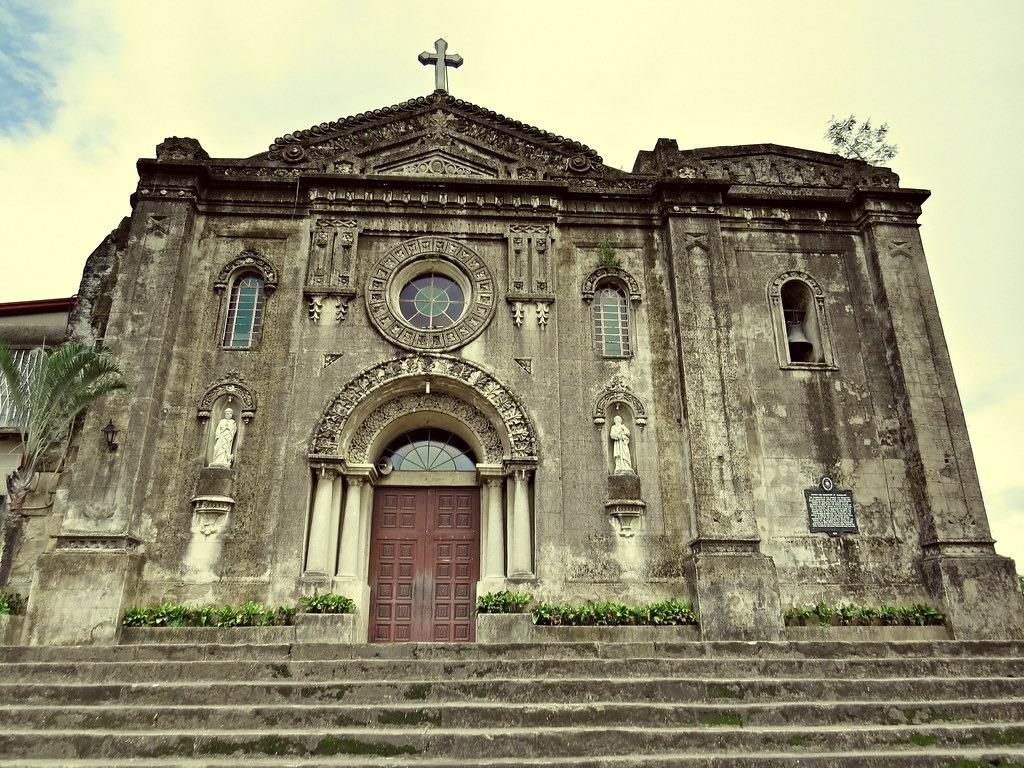 Starting with Guadalupe Ruins, located in Guadalupe Viejo, Makati. This 400-year-old church is indeed a significant part of the city's cultural heritage. It became a popular destination for architecture and history buffs, as there are many fascinating stories to discover during a visit. In addition, due to its ancient structure, the Guadalupe Ruins became a popular photoshoot venue to many as it adds a touch of antique charm and vibe to the photos. If you're seeking historical sites in Makati, this one should definitely be on your list! 
Museo ng Makati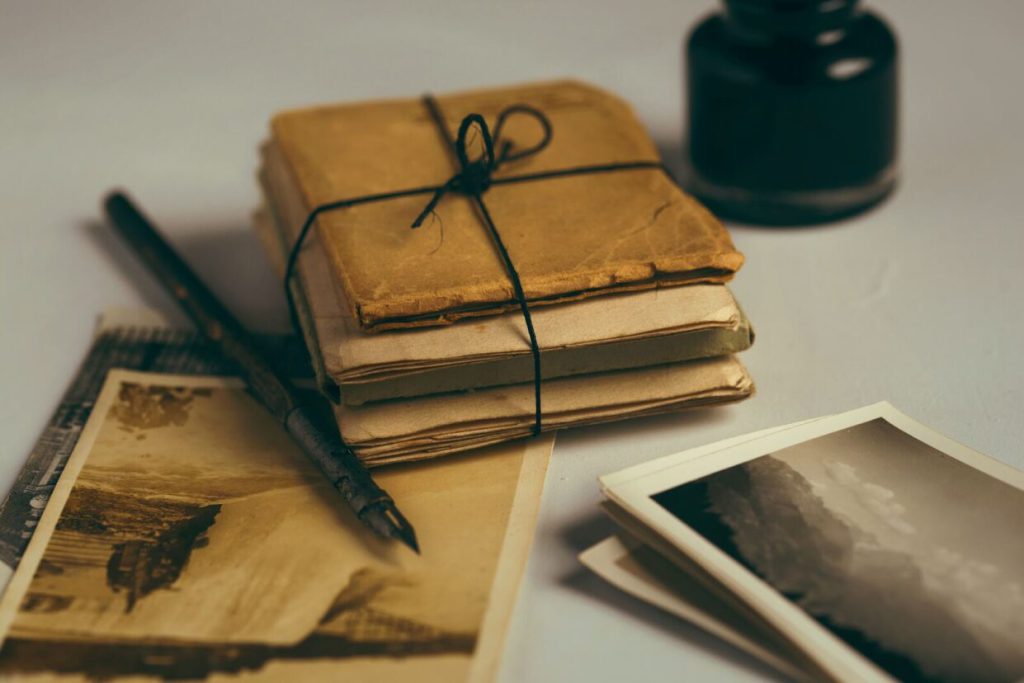 What could be a better way to discover the vibrant history of Makati? None other than visiting the Museo ng Makati! The building itself already provides a glimpse into Makati's past, as it was originally constructed in 1918 and served as Makati's town hall. Later in 1990, it transformed to become the Museo ng Makati it is today. Primarily operating as a sanctuary for preserving the city's cultural and historical heritage through a collection of antiques and artifacts. With an extensive collection of rare memorabilia, you are sure to discover Makati's fascinating history from the moment you enter this museum. A little reminder that it is open from Tuesday to Saturday, 10:00 AM to 4:00 PM, so plan your visit accordingly. Don't hesitate to bring your friends and family along to witness Makati's progressive transformation over the years. 
Nielson Tower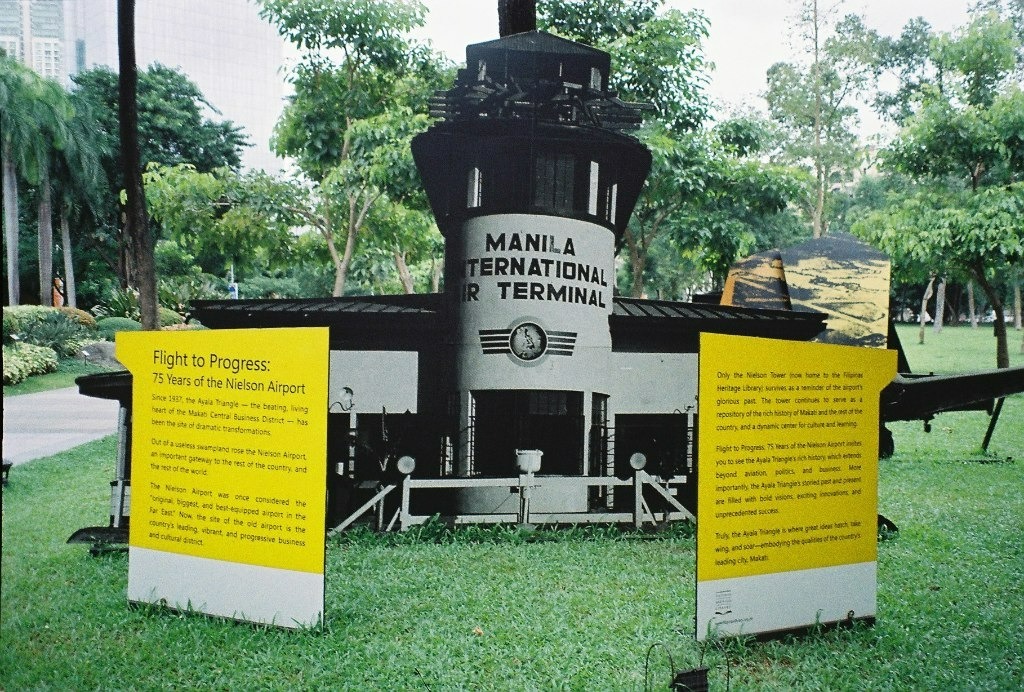 Last but not least, allow us to walk you through the Nielson Tower. Minutes away from our hotel in Makati, you can find the Nielson Tower. This is not just a regular old building, it's a historical aviation site that used to be an international airport in the 1930s. As the years unfolded, it transformed into a small museum with aviation memorabilia and eventually evolved into the cherished abode of a renowned restaurant, called Blackbird at the Nielson Tower. You may enter the place and still feel the history that comes with it. Head to the top of the tower where you can enjoy breathtaking panoramic views of Makati! It's a must-visit spot for aviation enthusiasts and anyone who wants to take in the stunning sights of the city. 
Makati is more than just a business district, it is a city that offers hidden treasures of history. These three historic spots provide a chance to uncover the city's past while enjoying its lively present. As the sun begins to set on your day of exploring the historic gems of Makati, it's time to head back to our cozy sanctuary at Astoria Greenbelt to relax and reflect on the rich history and culture you've experienced.  
As you head back to the welcoming embrace of our boutique hotel, take time to appreciate the modern comforts and warm hospitality that await you. Contact our team for reservations and inquiries, call us at (+63 2) 8550–1111 and (+63) 919-911-3946, or visit our website at www.astoriagreenbelt.com. What are you waiting for? Make Makati your next destination, and let history and luxury intertwine for an unforgettable experience! 
For an enhanced Makati experience, be sure to explore the extensive benefits and discounted offerings provided by the premier vacation club in the Philippines, Astoria Vacation and Leisure Club, Inc. (AVLCI). Head to www.avlci.com for more details. We encourage everyone to seek out legitimate AVLCI reviews and report any Astoria scam posts. Seize the opportunity to join as a member and gain access to exclusive perks by enrolling today!