Feeling stressed and exhausted because of work, traffic, and the everyday hustle of life? From time to time, one needs to pause for awhile and drift away from the tension brought about by the demands of urban living. Aside from a luxurious hotel accommodation in Greenbelt, you might also yearn for the city's best offers for that much-needed R&R. Here's a list of the things you can do at the city of Makati.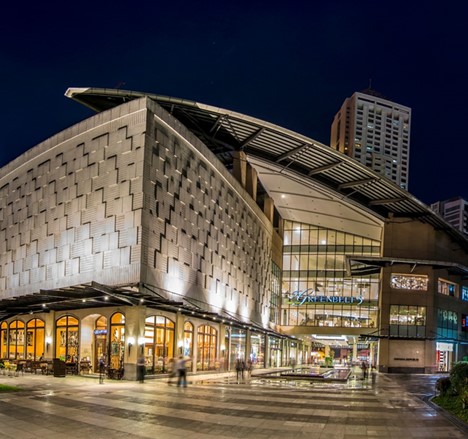 1. Shop 'til you drop in these cosmopolitan malls
Nothing could possibly be more convenient than being close to shopping malls where everything is available in one place. From Astoria Greenbelt, you can find not only one, but (4) nearby big premium shopping centers perfect for leisure and recreation. Yes, you can spend the entire day doing groceries and adding to your shopping haul for the summer, watching movies, catching up with family and friends over a tasty meal or coffee, and playing fascinating games!
Perfect for those who are fond of variety in their activities, Greenbelt Mall is composed of (5) contemporary buildings that embody a unique style and identity per section. In Greenbelt 1, a jolt of happiness is what you'll feel with its fast-food chains, and electronic and home appliance stores. If you're a foodie and you love to explore fine dining restaurants, then you might want to visit Greenbelt 2. To keep you on trends, fashionable bags and apparels are up for grabs in Greenbelt 3. Cinemas are in the same area, so you won't miss to watch your favorite movie shows as well! More high-end brands can be found in Greenbelt 4 and Greenbelt 5 such as Balenciaga, Prada, Rolex, and more.
Still can't find what you're looking for? A lot of good buys await at Landmark, Glorietta, and SM Makati! This is the best time to tick off your shopping list for the coming summer days!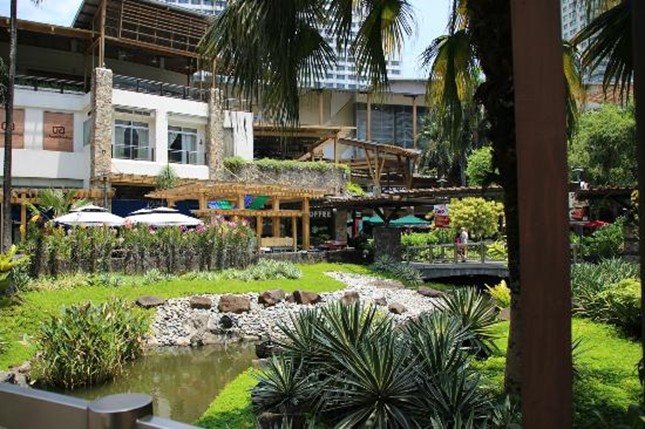 2. Be one with nature at Greenbelt Park
Who would have thought that nature could be a great attraction in the city? Get some respite in this green oasis while taking your Instagram-worthy photos with your colleagues! With its beautiful greenery and ornamental koi pond, you'll surely experience a peaceful escape from the hustle and bustle of Makati City.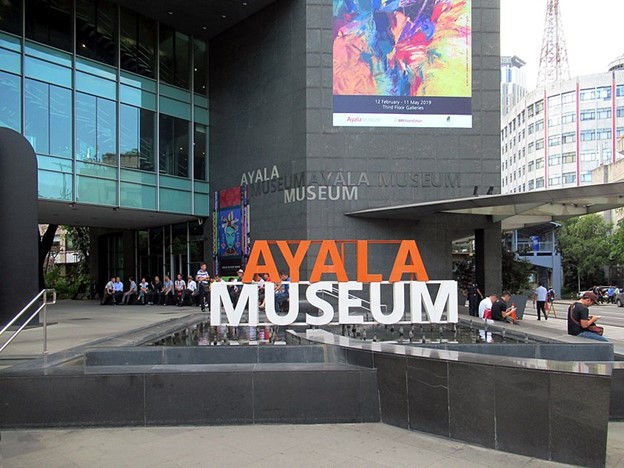 3. Relive the old Philippines at Ayala Museum
To all art enthusiasts, the Ayala Museum could be your next go-to place to relive the ancient Philippines. You'll discover how the Filipino indigenous people had innovatively created their artistic tapestries and accessories like necklaces, earrings, and bracelets. On top of that, you'll witness some of the most important artifacts plus the aesthetic paintings made by renowned Filipino artists. Don't forget to document your phenomenal moments in this artsy spot with the one you love!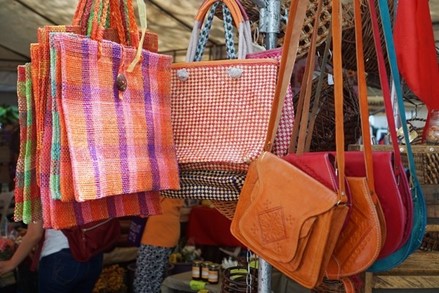 4. A spectacular bargain awaits at Salcedo Community Market
For the love of food, a little town full of distinct concessionaires lies in Jaime Velasquez Park of Salcedo village – the Salcedo Community Market. You'll be amazed at how Filipinos have built camaraderie as they gather and bring various food products from all over the world. We bet you'll enjoy every minute that you spend in this retail paradise for everything is budget-friendly and a total steal!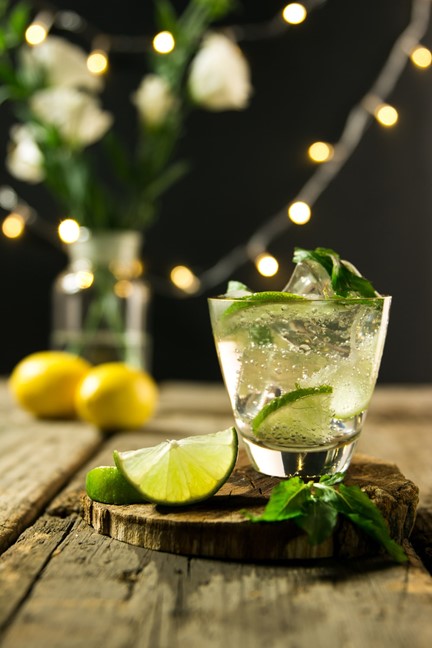 5. Get into the groove in Makati's popular bars
As Makati City is known for being the financial capital of the Philippines, it is also a famous abode for party lovers due to its energetic and cosmopolitan nightlife spots. Right after work, you can chill out with your friends and enjoy some delicious drinks while dancing to great music. Some of the favorite hang-out places of most guests and locals are The Curator Coffee and Cocktails, Finders Keepers, Long Bar, and The Blind Pig. Are you up for unlimited happy hours?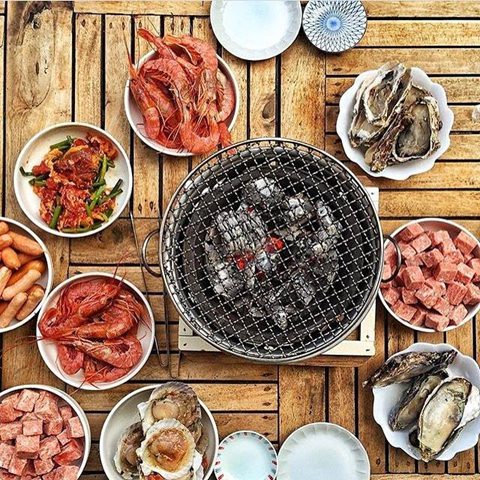 6. Savor the taste of Japan at Little Tokyo
Experience the Land of the Rising Sun without having to leave the urban landscape when you dine in at Little Tokyo! Its architectural design is meticulously patterned to the streets of Kagurazaka in Tokyo to bring the authentic vibes of Japanese culture. Their rich and tasty culinary masterpieces like sushi, sashimi, ramen, bento meal, and grilled meat dishes will make every bite even more memorable and satisfying.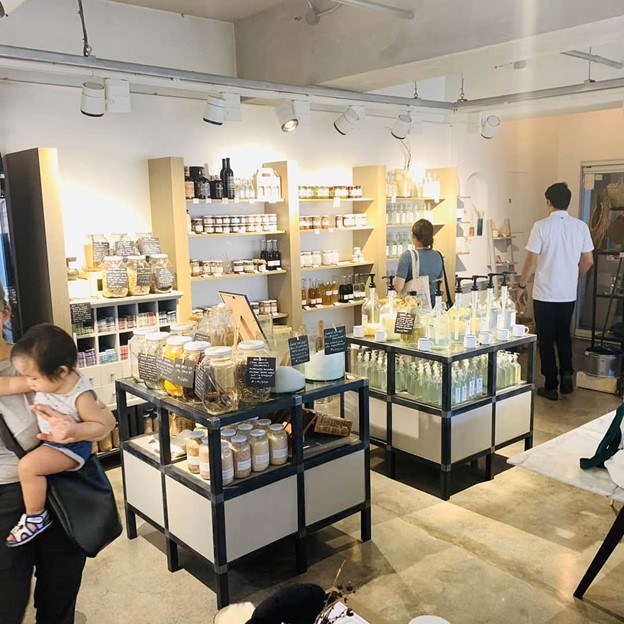 7. Keep your moments forever at the Ritual
Thrift shops have always been part of the Filipino culture, and vacations or a sweet escape will never be complete without souvenirs. Located along Arnaiz Avenue, the Ritual store offers different organic and eco-friendly Philippine products that are sure to capture the tastes of minimalists. Fashionable and earth-toned items such as clothing, slippers, vintage-inspired bags, and other handmade supplies are all available. Let's help preserve our environment by taking advantage of these sustainable products. Think local, love local!
Experience the urban lifestyle like a true local when you stay at Astoria Greenbelt! There are more adventures that are yet to be discovered, and the only thing missing is you! Book at (+632) 8550-1111, and we'll help reveal what Makati City has best to offer!