Spending time in quarantine does not have to be a slow and boring experience, and we have a blog on the 7 things you can do while spending it in Astoria Greenbelt. One of the exciting things you can do while inside your room is to try out new cuisines, and what better way than to try Astoria's famed Astoria Gourmet Takeaways and Minami Saki dishes?
Tasting all of Astoria scrumptious dishes will take more than the required quarantine days inside our Makati hotel, so we have rounded up the top 5 gourmet takeaways in Metro Manila that will perk up your meal times.
ASTORIA BIBINGKA.
The famed Astoria Bibingka Traditional, hailed by the Philippine Daily Inquirer Lifestyle as of the Best Desserts, carries itself with its unique taste of a Filipino favorite made even more with special with 2 additional flavor choices in the form of Astoria Bibingka Dulce de Leche and Astoria Bibingka Ube. But why settle for one if you can feast on all 3? Our Astoria Triple Bibingcake is the dream combination of all three desserts that is designed to keep you company during your Netflix movie marathon!
PANCIT CANTON FIESTA CAKE.
As your quarantine days dwindle down, take the time to celebrate your approaching exit with a mouth-watering cake. But this is no ordinary cake, mind you. The Pancit Canton Fiesta Cake is garnished with shrimps and fried veggies and laden with bagnet for a filling savory lunch.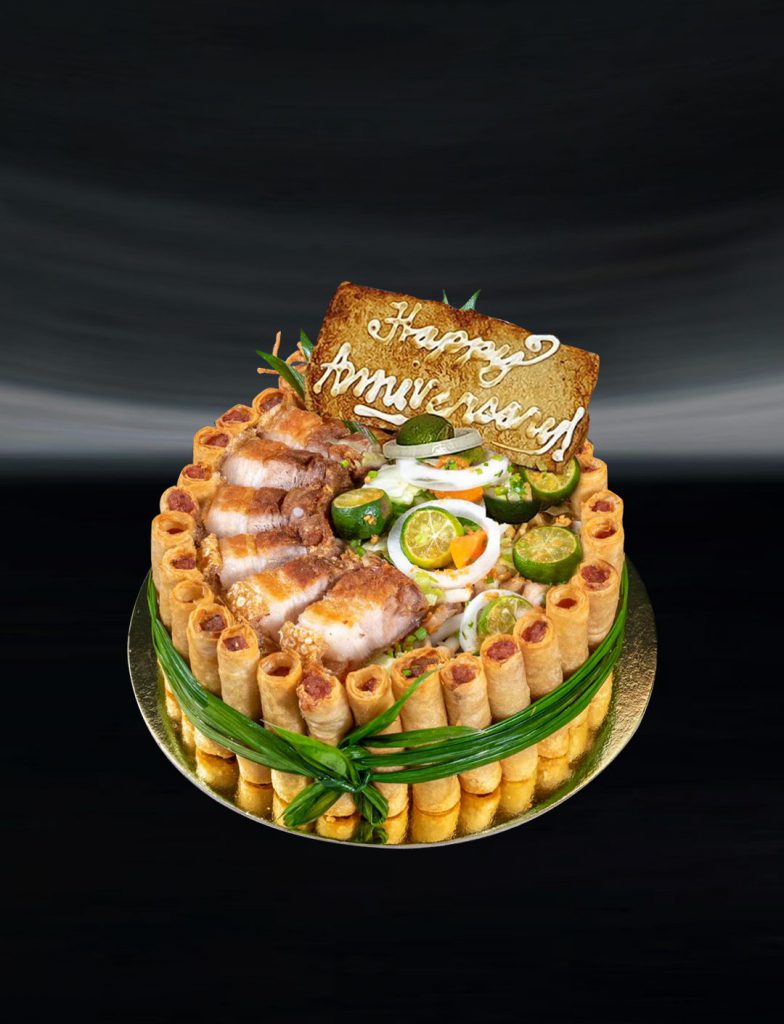 FIESTA FAVORITES DUO BILAO.
If you want to challenge yourself to a big meal, try out our Fiesta Favorites Duo Bilao. Choose the best partner for your barbecue—spaghetti, pancit palabok, or pancit canton and indulge in savory goodness. Be warned, however, that even though it is called "Duo" doesn't mean it can only serve 2. This bilao can actually serve 5 people!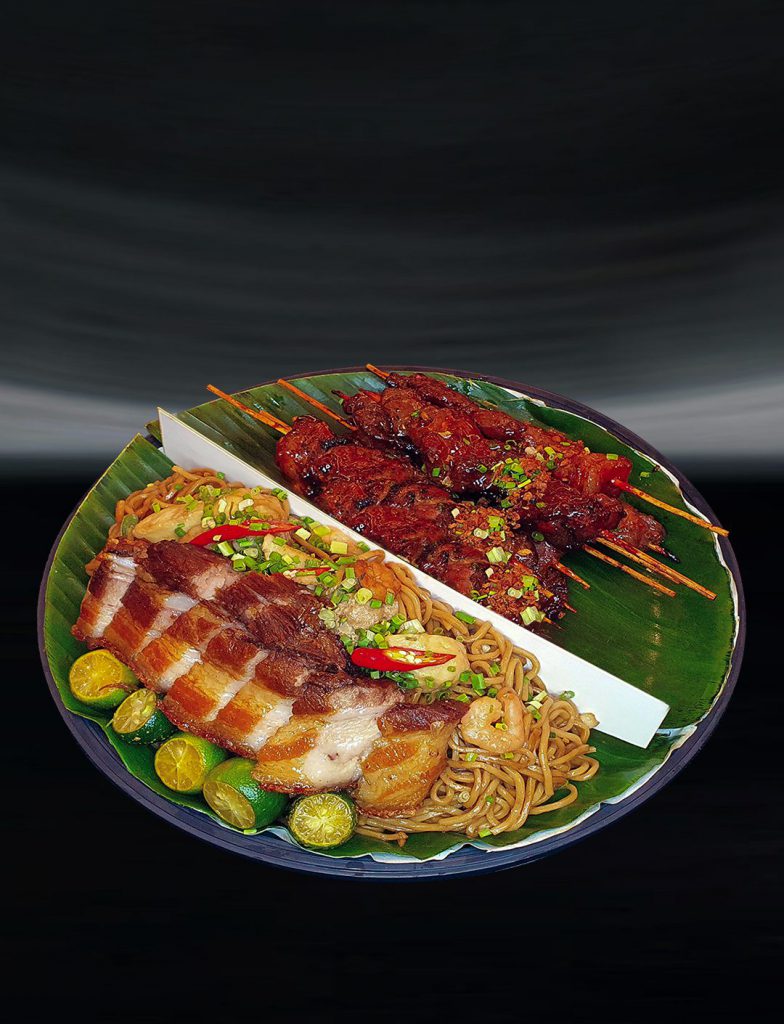 MISA DE GALLO FAVORITES.
If you are missing everything about Simbang Gabi and foodie tradition that follows, then look no further. Our Misa de Gallo Favorites are all packed in one box containing our award-winning bibingkas (traditional, ube, and dulce de leche) and puto bumbong. Grabbing one and eating while working inside your room will bring a warm feeling of contentment.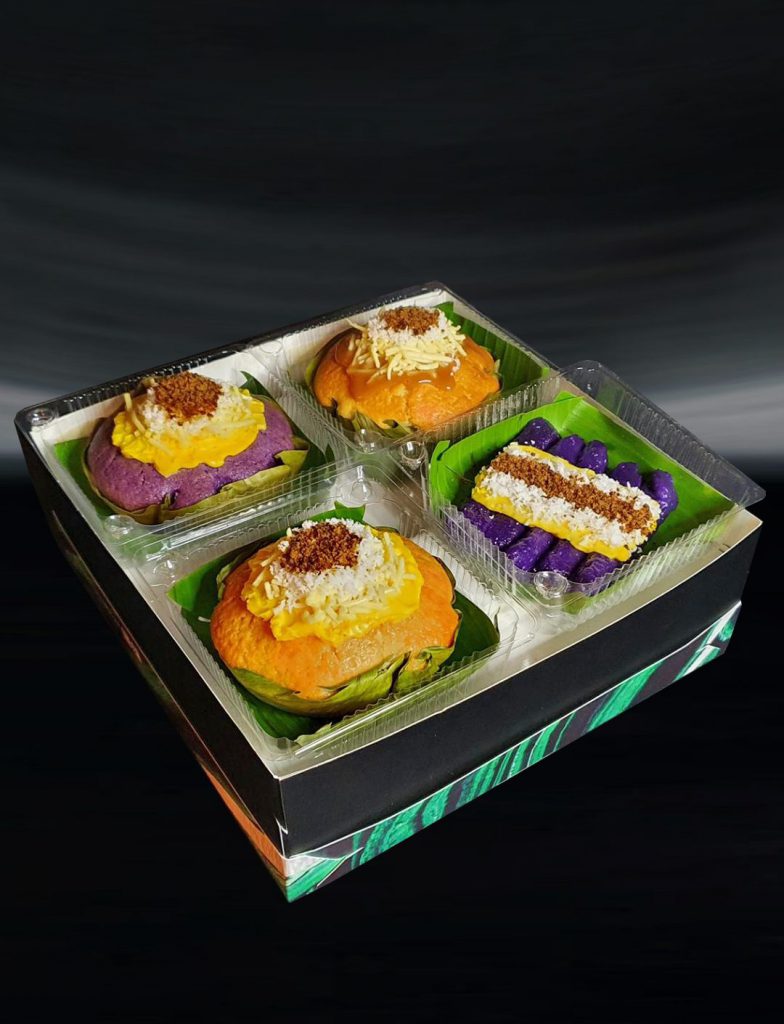 MINAMI SAKI SUSHI BOAT.
Saving the best for last is Minami Saki's Sushi Boat to Go. If you want Japanese goodness packed in one boat, then this is the dish for you. Be creative and adventurous as you choose your desired sashimi, sushi, maki, and aburi sushi selections via Minami Saki's website!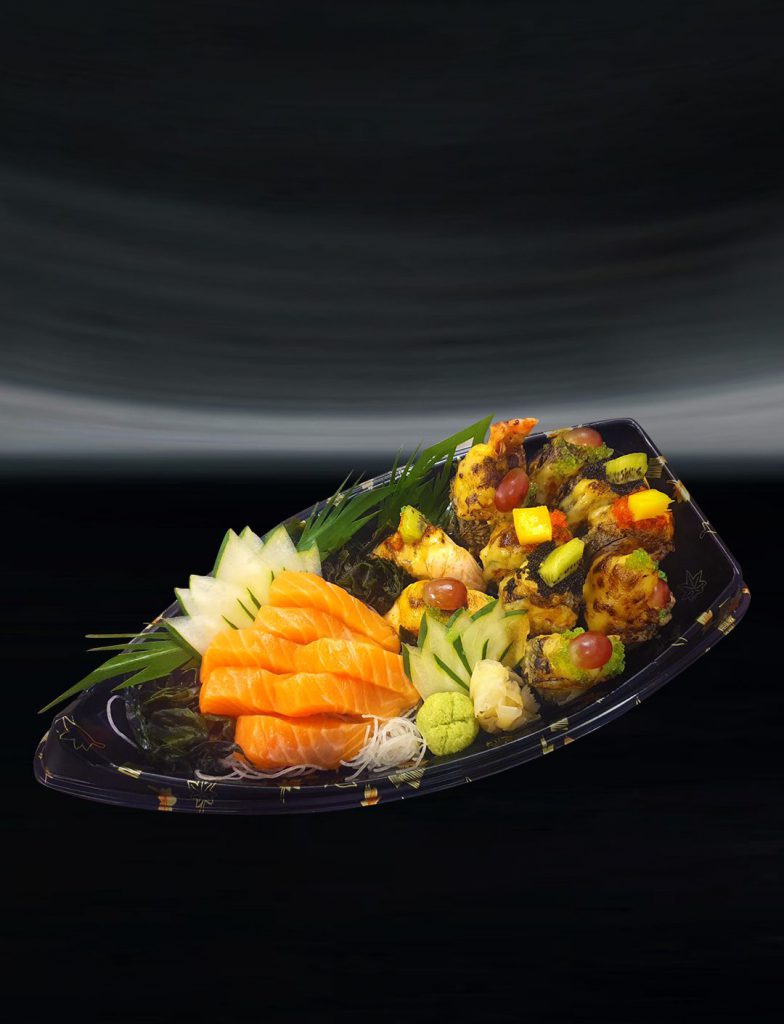 *for details, please call 0908 872 7964 & 02 5335 1158 or email cafe@astoriaplaza.com  for details on how to have your Sushi Boat to Go delivered to Astoria Greenbelt!
You can always build you own top Astoria dishes by checking out all our scrumptious offerings at https://purchase-astoriahotelsandresorts.com/. You may share them, too, via social media and tag us @astoriahotelsandresort!