The number one accessory these days is the face mask! Wearing a mask during pandemic times has now become an essential item in our wardrobes. At first, it was such an oddity to wear. Remember the times when someone wore a mask, it just looked plain weird? Well, since it is now more crucial than ever for your health and safety, you might as well welcome it to your #ootd and make the most out of your fashionable look once you checkout from your quarantine hotel in Makati. Here are a few tips that we gathered on how you can look cute in your face mask: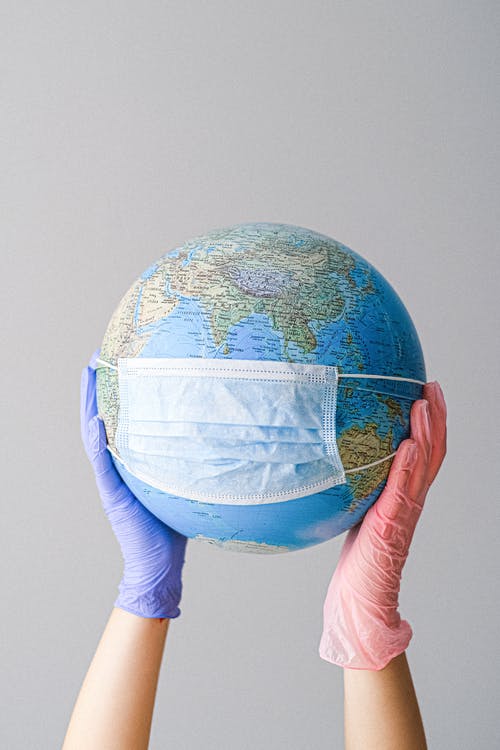 1. Choose the right size for your face shape.
Face masks come in different shapes and sizes, so it's important to choose one that fits you perfectly. Consider what kind of look you're going for — if you want something that covers more of your face, then choose a larger size. If you can't find the right size, you can visit your local tailor and have one customized for a better fit. Remember that it is extremely important to choose a size you feel comfortable in, this is so that you don't keep feeling that you should take it off or fidget with your mask.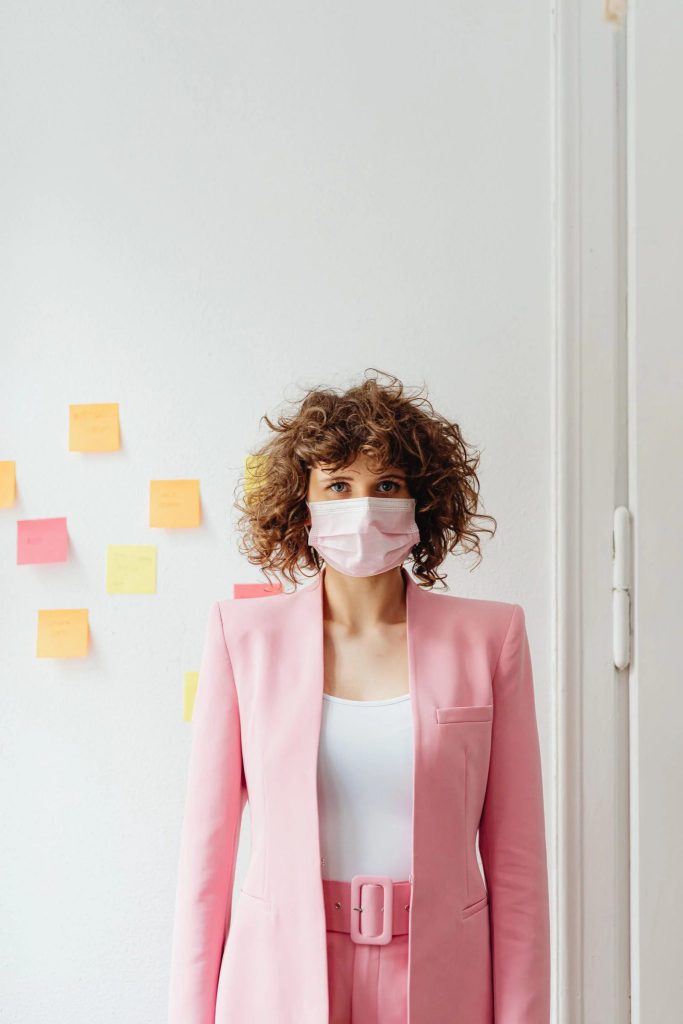 2. Pick out an outfit that complements the mask's design.
If you choose a mask that has patterns or colors that stand out, then choose an outfit with similar tones or designs so they match perfectly. If your mask is plain or has no designs at all, then pick out clothes that will complement the color scheme and make them pop! Or try to have face masks made in assorted colors for all your different outfits. If you are looking for a more elegant look, we suggest wearing a solid silk mask would be a wonderful choice, plus, it will help avoid "maskne,"" too!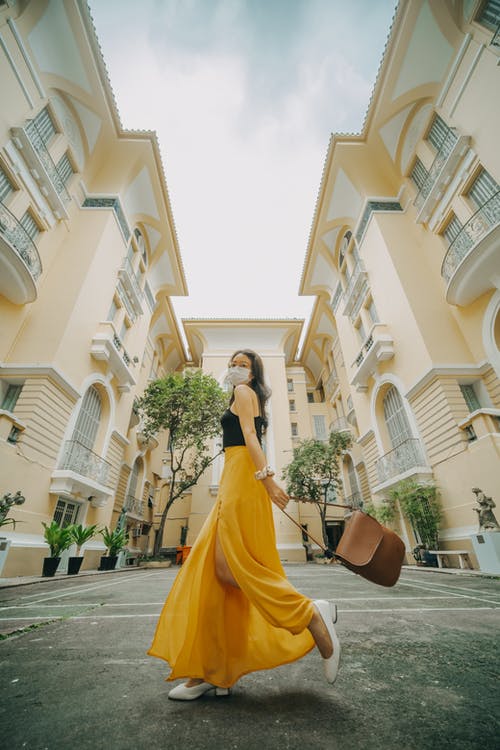 3. Accessorize!
Don't forget about accessories — they can help brighten up any outfit and make it stand out even more! Nowadays, you can get cute, beaded neck straps that you can attach to your face mask that look oh-so chic! Speaking of chic – check out Astoria Greenbelt's stylish and modern boutique rooms that you can book if you need a quarantine lodging in Metro Manila!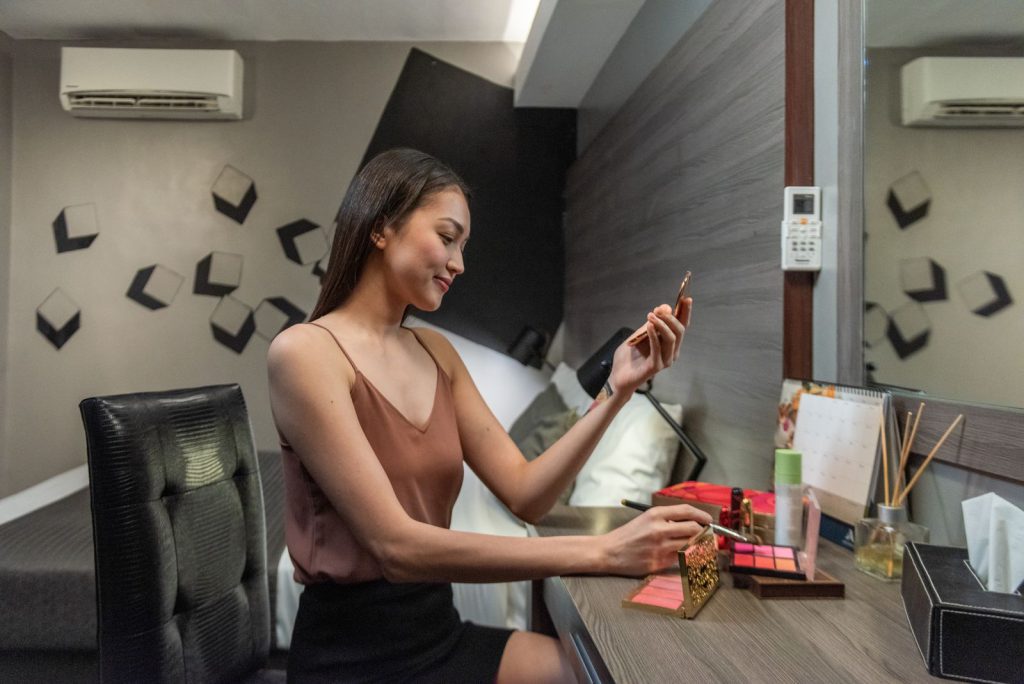 4. Pay attention to your eyes
Your face mask doesn't cover those pretty eyes of yours. Since the rest of your face is covered, take advantage of the time to play with eye makeup. We know that majority of women have those unused eye shadow palettes. Now is the best time to use all of them before they expire! If you are checked-in for your quarantine stay, Astoria Greenbelt has speedy Wi-Fi internet connection which is perfect for streaming make-up tutorials! Haven't you heard? The eyes are the window to the soul. So, show them your sunny mood and smize with those magnificent hues!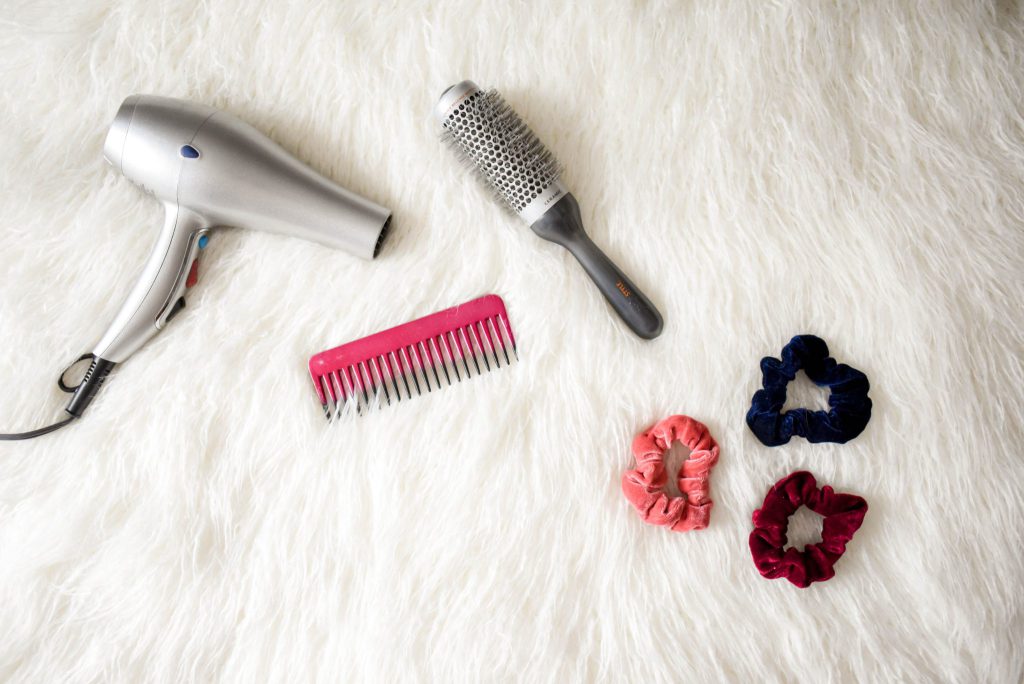 5. Find your best hairstyle and stick with it.
Your hair is still the crowning glory of all your outfits. Show the world that you did not just roll out of bed and walk out to meet your day. Make sure your hairstyle makes you feel like the best version of yourself. Whether it's a complicated braid, beautiful waves or even a simple and sleek high ponytail, any type of polished hairstyle will make you feel put together.
Since Covid-19 emerged, wearing face masks has taken up a part of our lives. What other tips and tricks would you like to add to our list? Jump into our social pages at @astoriagreenbelt on Facebook and Instagram to share!