Do you look forward to taking a break from the long grind and busy city life? Come over to Astoria Greenbelt, the pristine hotel in the heart of Makati. Escape the hustle and bustle in the comforts of your favorite suite. There are loads of activities that await you when you stay with us. Curious about what they could be? Read on as we share the details with you in today's blog. 
Watch to your heart's content. 
Enjoy an endless amount of entertainment with our LED television provided in our Greenbelt hotel. Sit back, relax, and watch as many different TV shows as you want, or feel free to bring your laptop, too! Stay informed and updated with the latest news, laugh at the comedic moments of your favorite hosts, cry at heart-breaking scenes from telenovelas, and learn new insights from educational channels. 
The room also comes with free Wi-Fi access. With this, you can browse through the web and binge-watch any movies or series of your choice.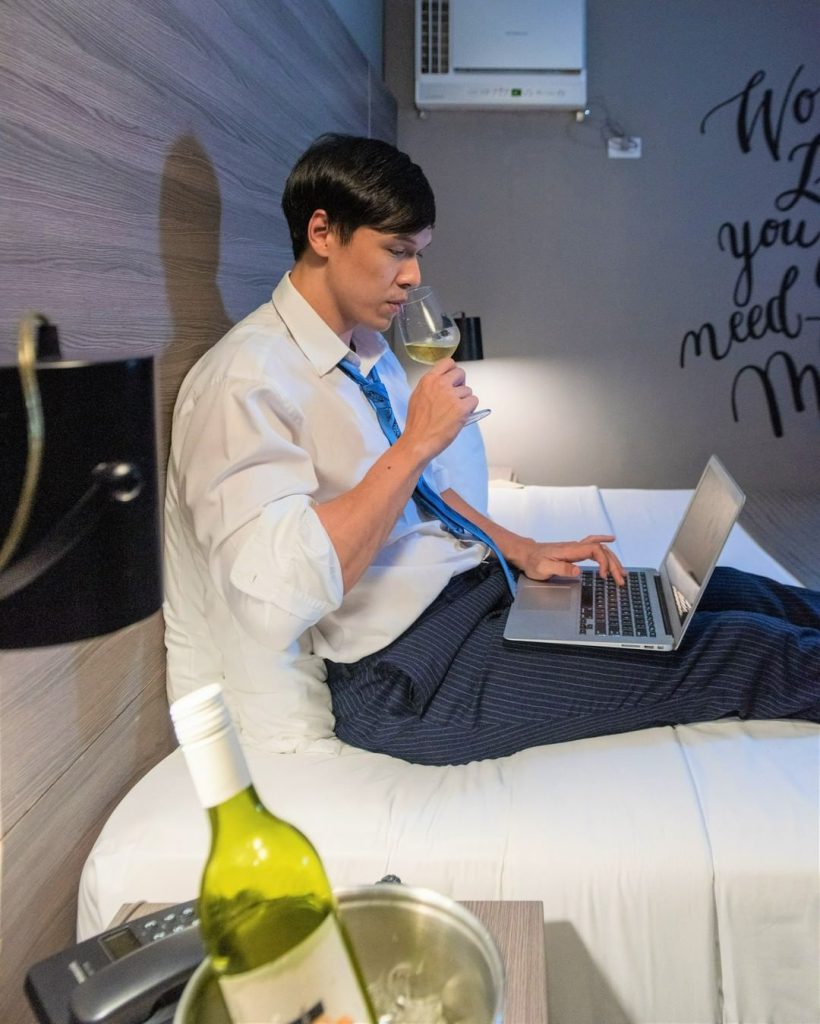 Expand your knowledge by reading books. 
Whether it is through digital or a physical book, it's best to use this time to read your favorite novels in a quiet and private space. Drama, romance, or fiction, all can be enjoyed without any interruptions. Suddenly feeling thirsty? You will find a mini fridge and set of bottled water in your room. We also prepared a tea and coffee set just for you. Feel refreshed while being captivated by amazing stories.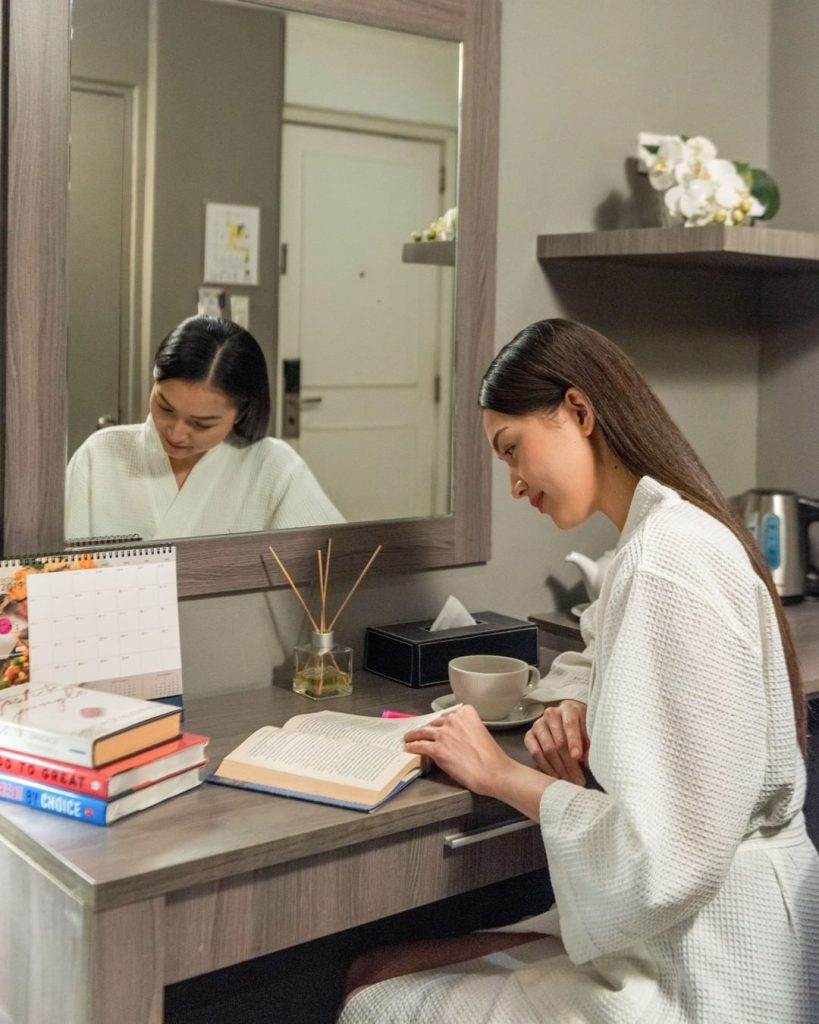 Enjoy the best feast time! 
Satisfy your food cravings by reserving a seat in Tableau, the cozy restaurant in our business and leisure hotel. Our menu consists of fan-favorite creations such as Twice-Fried Buffalo Wings, Parmesan Potato Wedges, Chili Beef Nachos, and the like. We also offer all sorts of cuisine from local to international meals, for you to choose from. Feast on as many as your bellies can handle with our buffet. In-room services are provided, too, so you can enjoy our dishes while doing other activities.  
You may even order our gourmet offers from Café Astoria in Astoria Plaza and have them delivered to Astoria Greenbelt. If you want Japanese dishes, choose Minami Saki By Astoria. If you are looking to have a mini fiesta to celebrate both your small and big wins, choose Astoria Gourmet Takeaways. If you are a milk tea lover, choose TMI. Tea. Milk. Inspiration.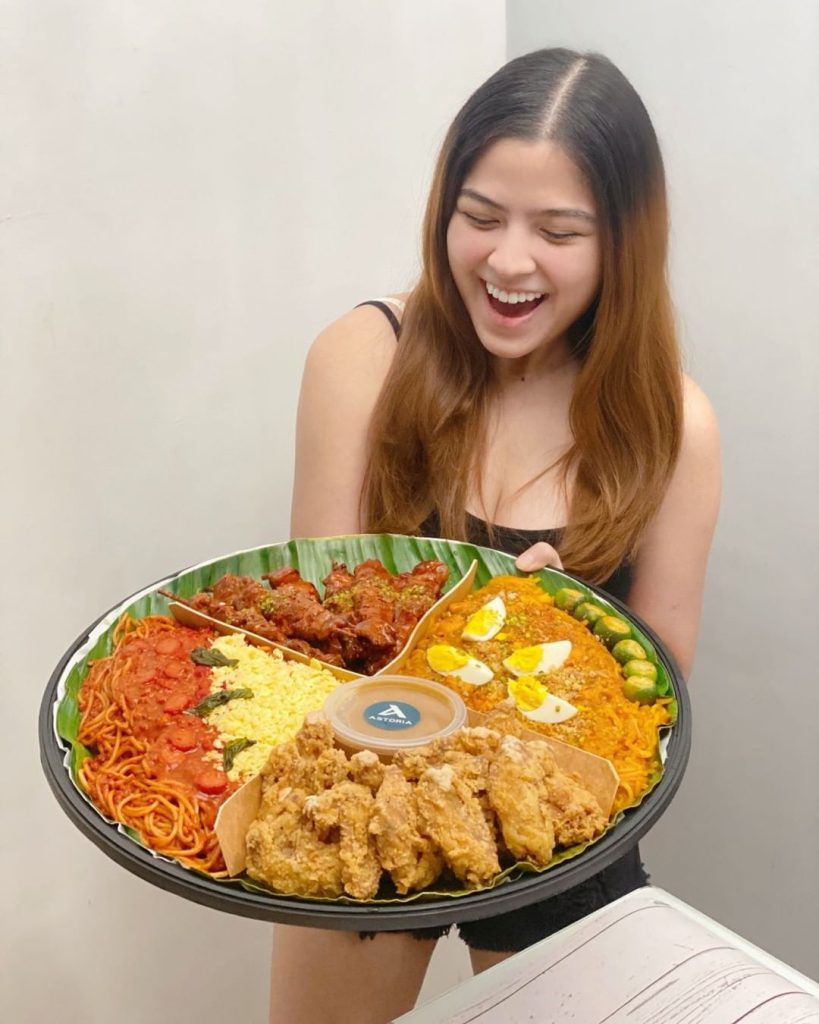 Take a lot of groupies and selfies. 
Inside Astoria Greenbelt, a boutique hotel with a pleasant environment and luxurious decorations, taking pictures of your occasion or special moments is always the right idea. Pose anywhere in our hotel and choose the perfect background for you. Whether photos are taken in your bedroom, the lobby, or the restaurant, always cherish the fun experience with memorable captures via your phone or camera.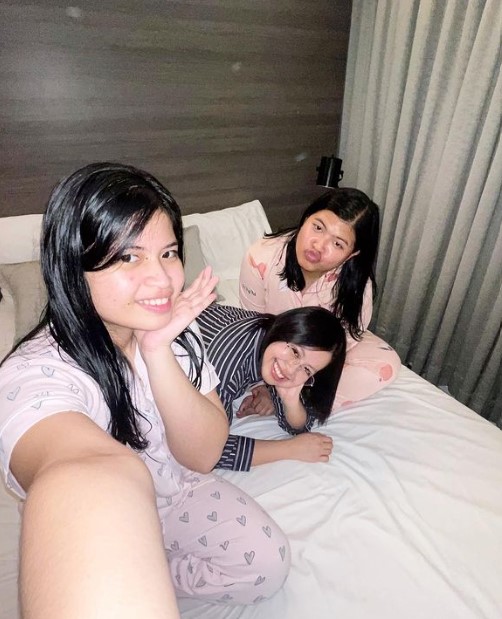 Get the "me-time" experience you deserve by reserving a room with Astoria Greenbelt. Visit our website at https://astoriagreenbelt.com or contact us at (+63 2) 8550–1111 and (+63) 919-911-3946 for more information.  
You can gain exclusive room discounts and other perks by signing up as a member of Astoria Vacation Club and Leisure Club, Inc. (AVLCI), the country's leading vacation club. Avoid running into timeshare frauds or fake Astoria scams by heading to our sister company's trustworthy site at www.avlci.com.  
Here is to a wonderful staycation!